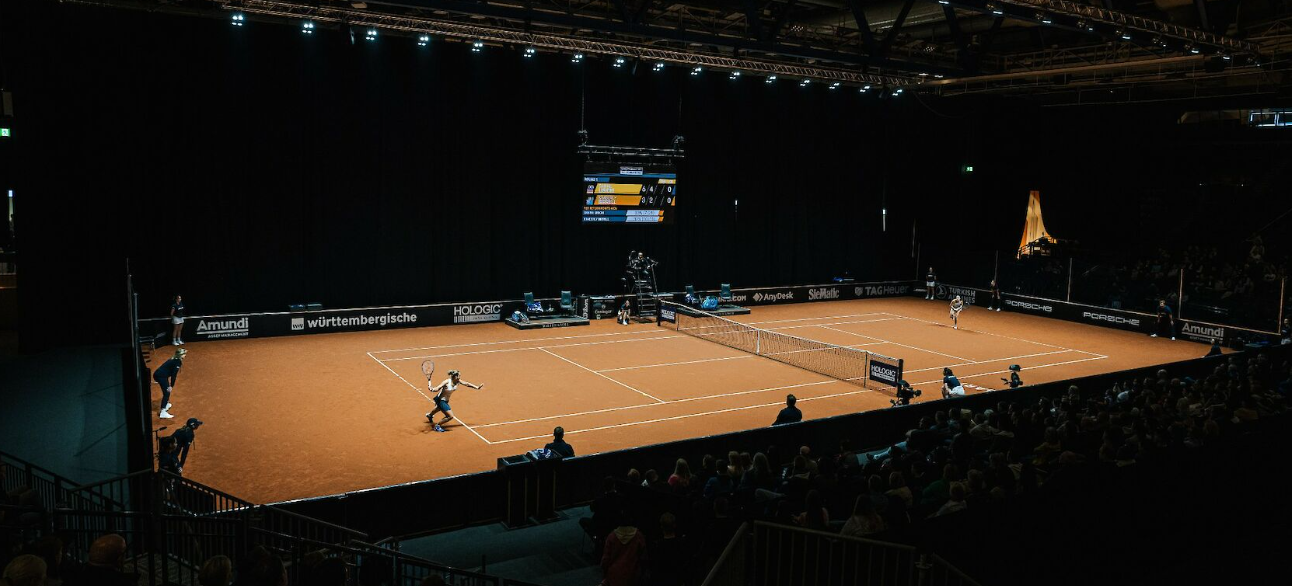 Porsche Tennis Grand Prix 2023
More than 20 million TV and streaming viewers from around the world will be watching closely. With up to 4,000 visitors daily, the Porsche Arena in Stuttgart offers an impressive atmosphere with Centre Court, Court 1 and 2, the Village and the Racket Sports World. Up to 450 VIP guests daily experience thrilling tennis, first-class service, highest quality, and excellent entertainment in an extraordinary ambiance. And in the midst of the Porsche Arena, SieMatic is there.
Premiere on an international stage
In the VIP area of the Porsche Arena, SieMatic will provide exclusive aesthetic and culinary highlights with a specially designed Show Kitchen and a Chef's Table. The two luxurious, high-end SieMatic kitchen concepts will be presented on equally exclusive stages in the middle of the Carrera Lounge. In the SieMatic Show Kitchen, the chefs from Porsche's gastronomy create and arrange up daily changing signature dishes as well as sushi as a weekly special for discerning VIP guests from all over the world. At the SieMatic Mondial Chef's Table, special VIP guests, players and Porsche Tennis Grand Prix partners are catered for and special events such as wine tastings and meet & greets are held. It is an experience that sets new culinary standards for all and is presented in SieMatic kitchens that set new aesthetic standards.
With the opening serve of the Porsche Tennis Grand Prix 2023, the curtain will also open on an exceptional film premiere. In 30 epic seconds, completely new perspectives will be revealed into a world featuring unlimited passion and a tireless striving for the greatest precision and perfection, uniting on the large screen the philosophy of high-performance sport and high-performance SieMatic kitchen design. During the Porsche Tennis Grand Prix, the SieMatic film will be shown daily on the large LED screen of the Centre Court and will also be available online all over the world at siematic.com.