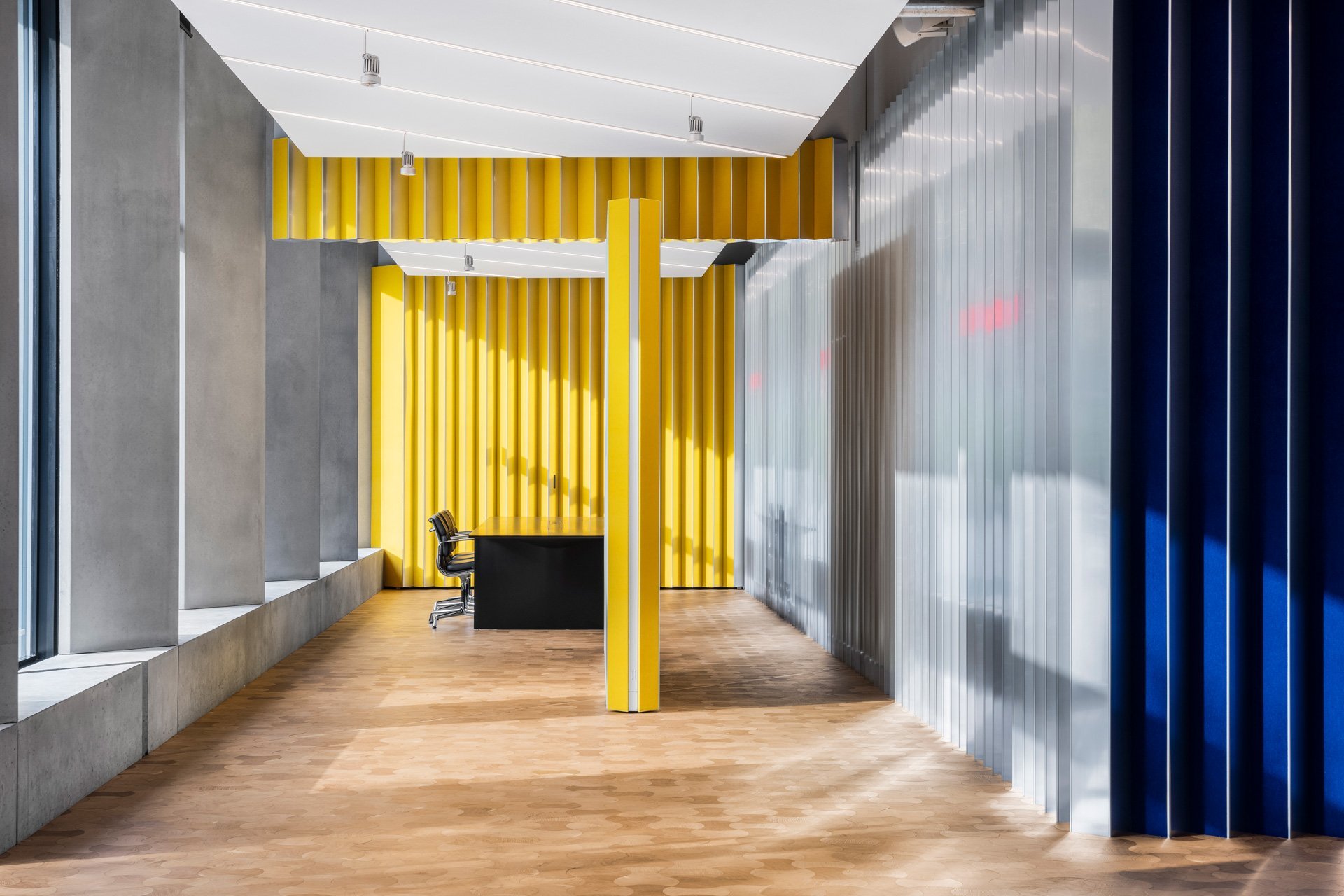 The interior project: architecture on a smaller scale
The interior project reflects the same principles of regularity and continuity of the architectural building for Fondazione Giangiacomo Feltrinelli, simply on a smaller scale. Thus, the architecture and interiors speak a common language. Repetitions, primary yet surprising geometries also permeate the showroom, characterised by three-dimensional boiseries that delimits the perimeter of the interior.
A robust yet simple flexibility
UniFor showroom is defined by a robust yet simple flexibility. It has no separate rooms but is rather organised in different zones; It can be reconfigured into a collection of smaller showrooms, an event space, an area for more intimate private meetings or larger public gatherings.
UniFor showroom is an environment representing the brand consolidated know-how in highly complex custom design, tangible in the tailor-made interior architecture build for the purpose.