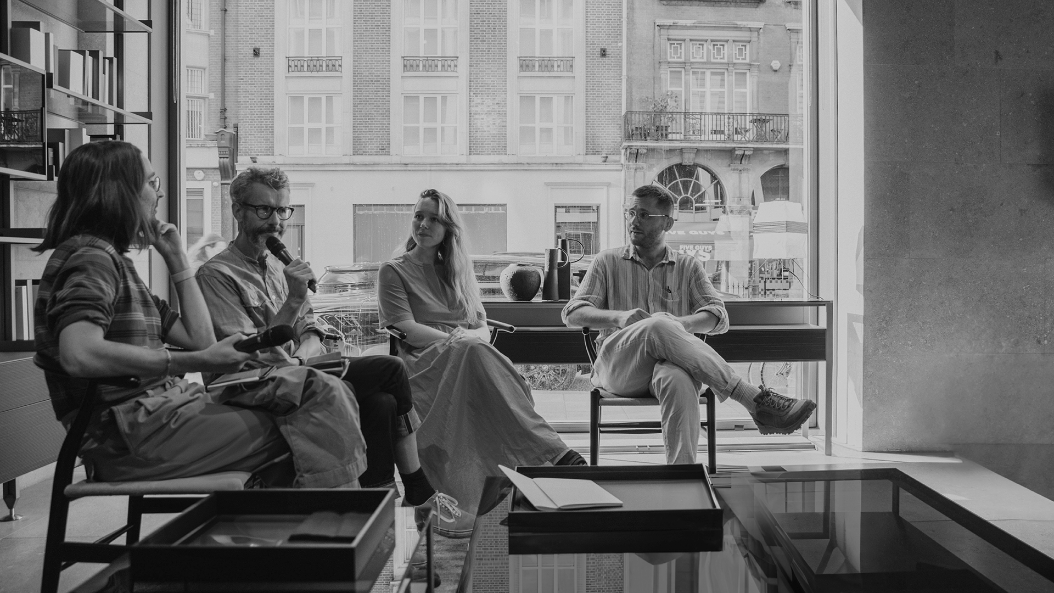 The Rimadesio London flagship store hosted the talk "Self storage: collection and display in the age of overconsumption" organized in collaboration with the magazine Disegno. At the center of the discussion was a reflection on storage and disposal, and what the objects that we retain tell us about our social values.
Oli Stratford, host editor in Chief of Disegno, The Quarterly Journal of Design since 2016.
Writer and editor working within long-form journalism, non-fiction and publishing.
Georgia Haseldine, panelist senior curator of the V&A East Storehouse Georgia Haseldine is Senior Curator of the V&A East Storehouse (opening 2024), a new immersive collections store that will offer visitors unprecedented access to the V&A's collection, covering art, design and performance.
Louis Platman, panelist curator of Museum of the Home Louis Platman is Curator of the Museum of the Home with an interest in broadening the stories told in the museums's Rooms Through Time galleries to represent the diversity of London and tell stories of migration.
Michael Marriott, panelist designer
Michael Marriott is a London-based designer working since 1992. He originally trained as a furniture designer and his work now encompasses products, exhibition design, curating and writing.