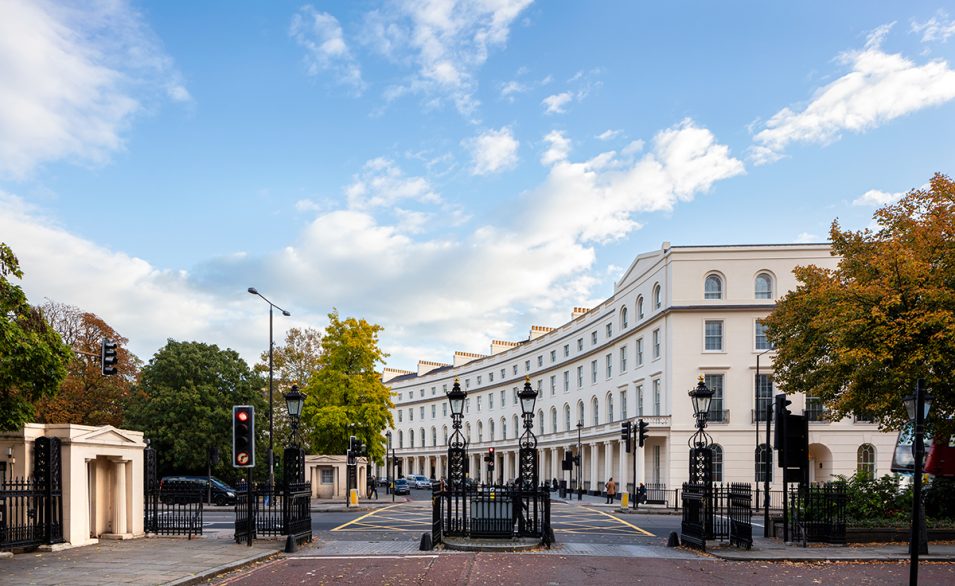 Across the past six years, developers CIT and architects PDP London have worked tirelessly to rebuild the iconic crescent. The final result is now an elegant façade that celebrates Nash's original designs and ushers the crescent into a new era as home to 68 private residences and 9 garden villas set amongst landscaped gardens.
Molteni&C|Dada Contract Division created custom kitchens and wardrobe systems for the residences at Regent's Crescent, with designs that articulate the elegant aesthetic found throughout the development.
The Molteni&C|Dada kitchens for this project feature hand selected dark oak veneers with Special brushed bronze accessories and open shelving features, bringing warmth to the spaces where residents cook and gather. These elegant solutions feature prestigious marble worktop and splashbacks throughout.
For the wardrobe systems, Molteni&C|Dada Contract Division opted for hand selected veneers and matt lacquer finishes. The iconic walk-in solutions and hinged door wardrobes are characterized by bespoke recessed handle details, manufactured to bespoke dimensions.