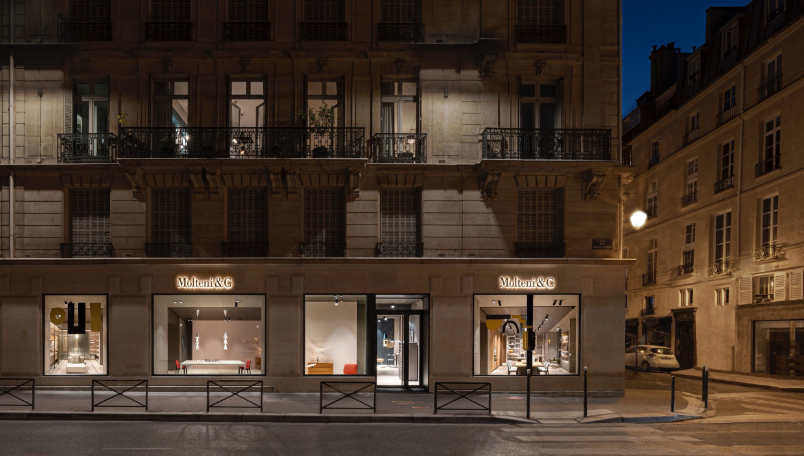 Molteni&C Paris Flagship Store is interpreted by Michael Anastassiades during 2023 Designer's Days. Cypriot by birth who has made London his home, Anastassiades set his Half a Square Table in the context of the 2023 Molteni&C collection. An unconventional yet harmonious encounter between Molteni&C furniture and the minimalist character of the table.
Anastassiades' intervention in the Molteni&C Paris Flagship Store is a radical and ironic interpretation of some of the brand's most iconic designs, paired with Cypriot designer's latest collection.
Set against a backdrop of dusty pink, Anastassiades has intuitively paired his lighting collection, including the all-new Twin Peak Down and Tripe Peak up pendant lamps, with iconic pieces of the Molteni&C collections, that span the historic brand's many decades of work.
The pieces include his own 'Half a Square Table,' a minimal yet impeccably crafted dining table featuring a top in white Carrara marble, Werner Blaser's MHC.1 dress in honey pattern wood, Gio Ponti's D.555.1 coffee table and the D.154.5 armchair and Jasper Morrison's red and black oak Tea chairs.