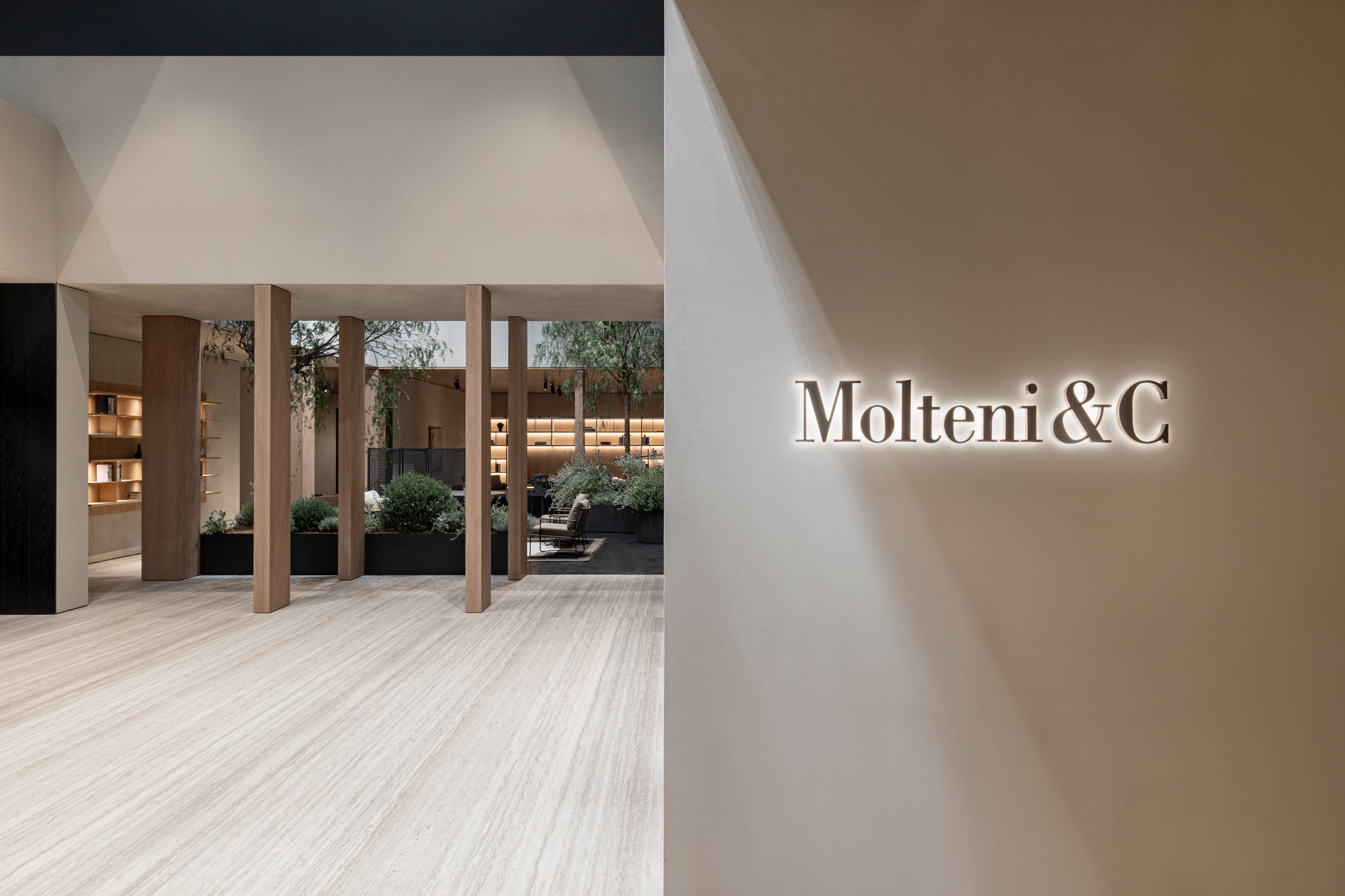 The 2023 Molteni&C Collection project, under the creative direction of Vincent Van Duysen, narrates the connection between indoor and outdoor, between intimacy and sharing, and between private and public space. The project is based on the domestic configurations of the ancient Roman Domus: the central element of the domus is the uncovered courtyard, from which the house receives light and water, collected in a pool. The other private and public rooms are arranged around the courtyard. The inner portico, or peristyle, adorned with columns, bounds the garden, and is intended for one's otium in nature. The Belgian creative director also drew inspiration from the 1933 house designed and built by Pier Giulio Magistretti in Milan, which similarly integrates ancient and avantgarde elements.
Thus, the decor of the 2023 Collection strikes a balance between the comfort of privacy and the sophisticated expressions of contemporary living, revolving around the uncovered courtyard where the art of living takes shape. A home immersed in light and lush nature, where the indoors spills into the outdoors.
Within the collection, creative director Vincent Van Duysen dialogues with key international players of architecture and design: from the architecture studio Herzog & de Meuron to the Japanese designer Naoto Fukasawa. Enriching the proposal is the new Outdoor Collection, which is characterized by refined visual rigor and functional design, where elegant natural materials meet exceptional craftsmanship and technological research. The Fabric Collection, Varva, conceived by Marta Ferri, finds its signature in colour, a precious but fundamental detail that awaits to be discovered.