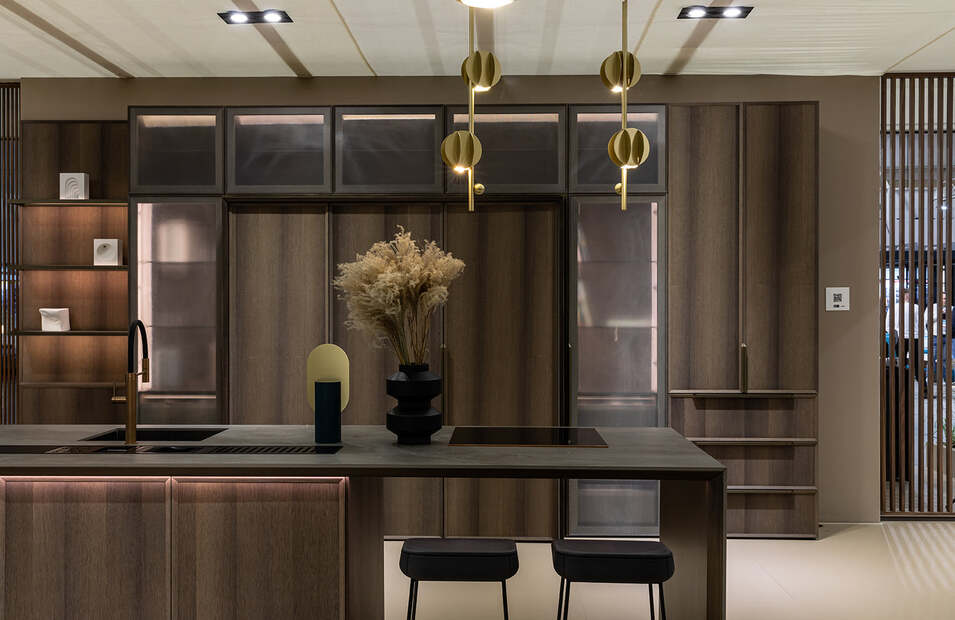 Our partner ELIO HOME–the Ukrainian manufacturer from the furniture and kitchen sector–took part in KIFF (the Kiev International Furniture Forum) last week, with a stylishly select stand where Inalco's Vint collection featured prominently.
At this umbrella event for domestic and foreign exhibitors from the furniture sector, a kitchen by prestigious interior designer Maryna Cherkashyna, designed using the Vint collection, was singled out to receive the Best Kitchen Design Award.
Cherkashyna was also the winner of the Best Designer Award and ELIO was chosen to receive the Best Stand Award. Our partner also collaborated with the Italian top-range tap manufacturer, Gessi, and with leading electrical appliance designer, V-Zug.
Inalco would like to congratulate both ELIO and Maryana Cherkashyna for the awards they received and for highlighting the value of MDi surfaces by Inalco.