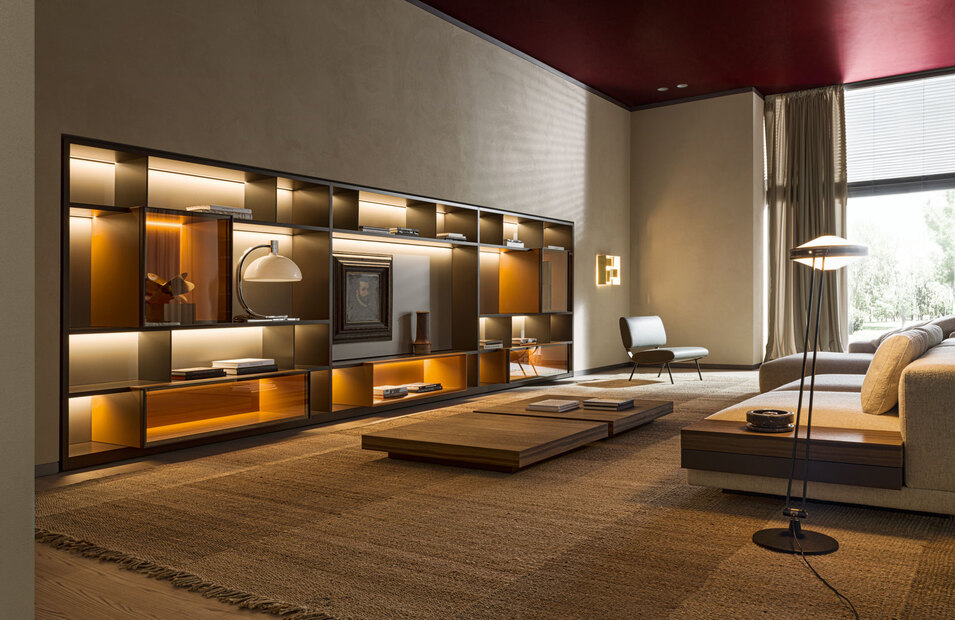 Molteni&C|Dada presents the new HOME 2021 catalog. An elegant representation of the new Collection, where the settings follow one another in a harmonious dialogue between architecture and design.
2021 New Collection
A tribute to two of the greatest masters of Italian architecture: Ignazio Gardella and Carlo Scarpa.
The Molteni&C|Dada 2021 narrative project, designed by our creative director Vincent Van Duysen, is intended as a tribute to two great protagonists of one of the most creative seasons of Italian architecture and design.
Two figures who were simultaneously, but with their own independent languages, interpreters of the Modern Movement that started with the revolution of Rationalism: Ignazio Gardella and Carlo Scarpa.
Ignazio Gardella
Ignazio Gardella taught us the gentleness of shapes, the attention to materials that make spaces clear with their rigorous proportions. Vibrant and warm materials, a palette of colours and materials that follow each other delicately, creating an elegant and simple environment.
And then, his brilliant moments of strong personality, with bright colours - orange lacquer, burgundy - and the idea of connecting modernity to ancient art masterpieces hanging from a rack and becoming the protagonists of the space, with the elegance of knowing how to stand out without being ostentatious.
Carlo Scarpa, Tobia's father, inspired us with his architecture, where clarity is emphasised by elements that bring geometry.
A line or a graphic sign link and identify geometric backgrounds that recall the panelling of traditional Japanese houses, a great passion of the Master who spent the last season of his life in Japan.
Embrace now the 2021 Collection