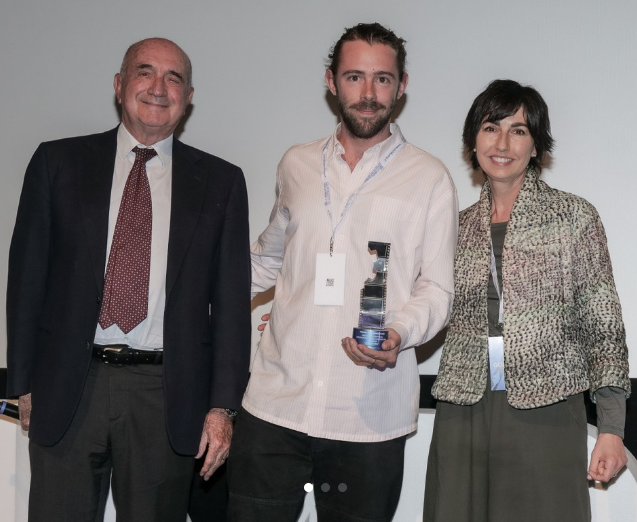 We are very glad to announce that All the Invisible - the short film about the excellence of Glas Italia in the glass manufacturing - has been awarded in the "Innovation Image & Sound" category at the first edition of Filmimpresa.
Annual event, born as an observatory of audiovisual works that cross-reference the language of cinema and the corporate project attitude, the Filmimpresa award is an initiative of Gruppo Tecnico Cultura, Turismo e Grandi Eventi di Unindustria with the support of Confindustria.
All the Invisible has been selected amongst over 100 candidates and screened along with the other finalist works at Casa del Cinema in Rome, in two days of appointments and thematic talks culminating in the award ceremony by the jury of honor chaired by the film director Paolo Genovese.
To receive the award for Glas Italia, Alessandra Arosio together with Iacopo Carapellli, fim director of All The Invisible.
Watch the movie: ALL THE INVISIBLE
Le Dictateur Studio production
Directed by Iacopo Carapelli
Photography by Emanuele Zarlenga
Music Original soundtrack by Julia Kent.