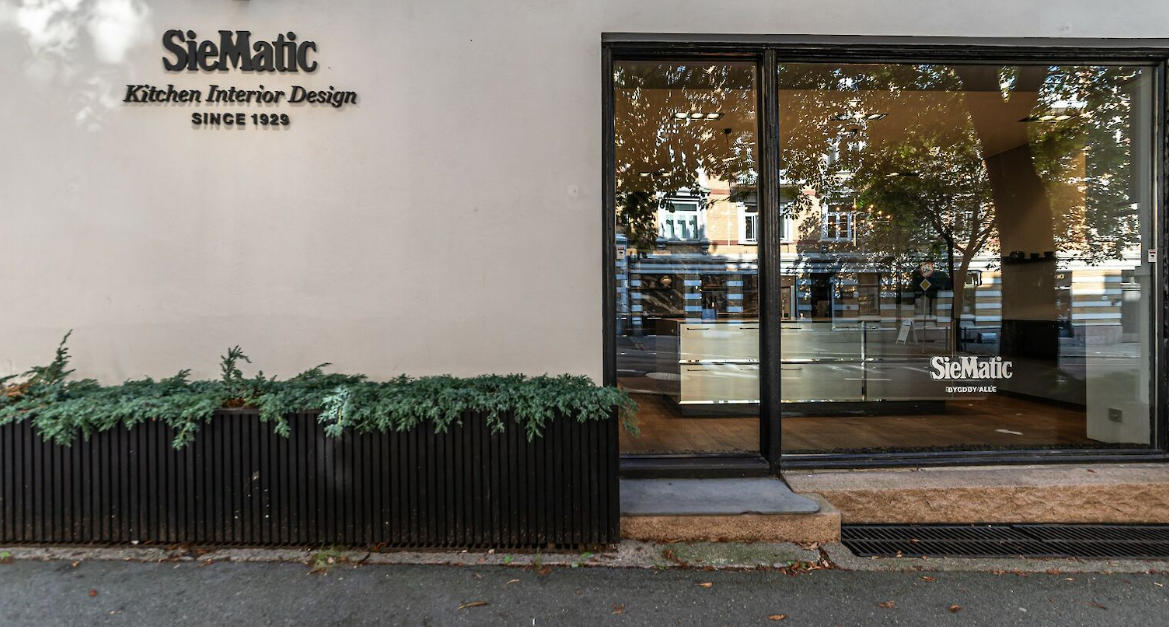 Located in the Bygdoy allé, among charming old buildings, delicatessens, boutiques and restaurants, the SieMatic showroom is a well-established address in Oslo's historic city centre. The showroom and SieMatic-exclusive location in the Norwegian capital, opened in 2021 by owner Morten Winterstad, has now received a special award from Germany's German Design Council: the German Design Award Special 2023 in the category Excellent Retail Architecture.
Special Mention 2023 Excellent Retail Architecture
The German Design Council jury on the award to SieMatic Bygdøy allé/W-Design AS:
"SieMatic is one of the most luxurious kitchen brands in the world and deserves a showroom presentation that matches the products and the brand - both as seen from the street, passers-by and visitors. In a rather small showroom, SieMatic's three main ranges are concentrated, yet with large displays. The architect's design shows all the details that set SieMatic apart. To make maximum use of the space, the meeting room is part of one of the displays."