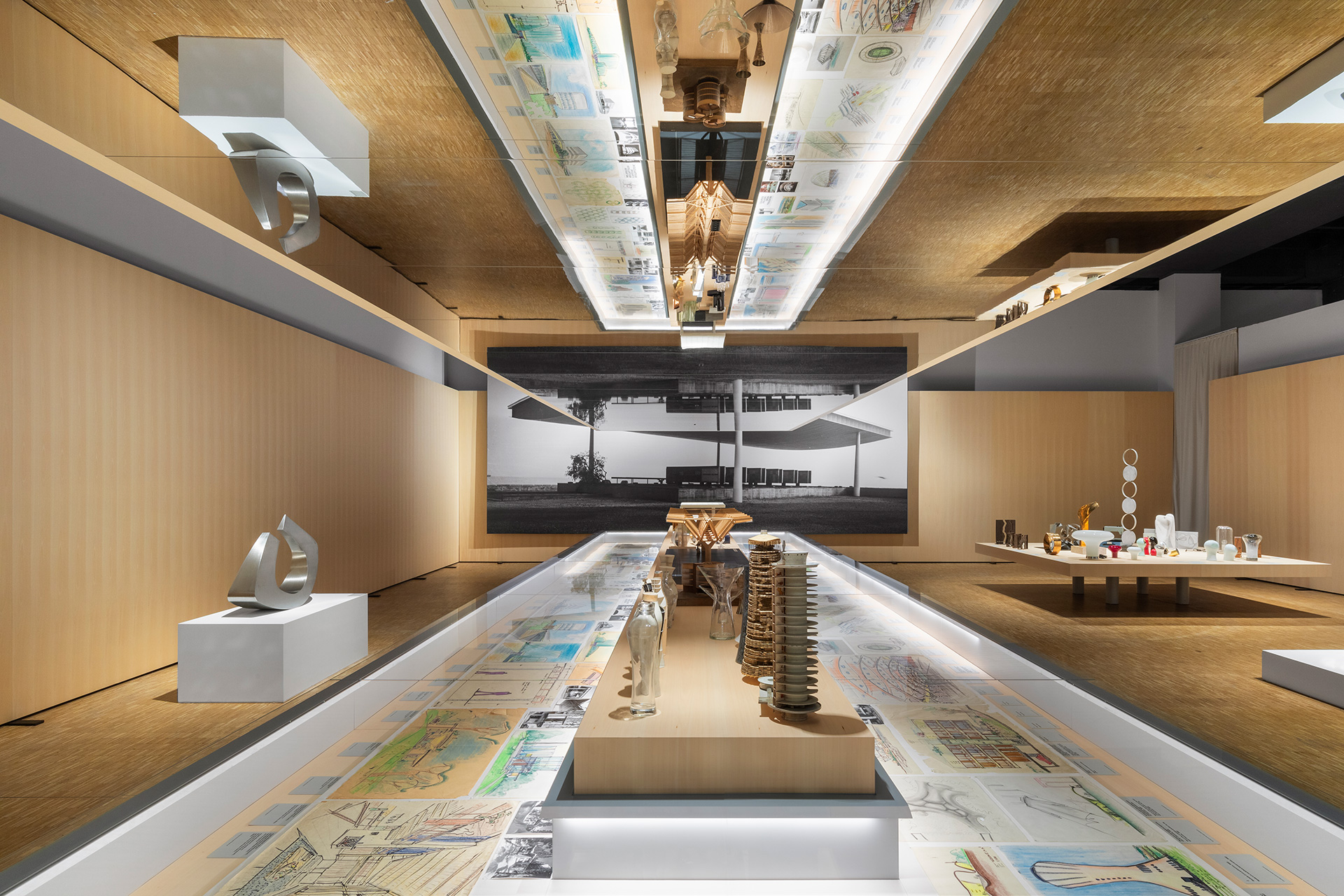 Triennale Milano, in collaboration with Fondazione Angelo Mangiarotti, is dedicating one of the most complete and exhaustive retrospectives ever devoted to the Milanese architect and designer. The exhibition covers over 60 years of his production through a wide selection of works, projects, documents and materials - many of which have never been on public display before. As technical sponsor, UniFor - part of the Molteni Group - supports the exhibition.
This choral narrative is the result of studies conducted since the hundredyear anniversary of Angelo Mangiarotti's birth, which attempt to replicate the complexity and multidisciplinary nature of this intellectual, capable of embracing multiple fields in his work, while maintaining a consistent design and spirit of experimentation.
UniFor was in charge of producing the set-up. Based on the metal structure of one of the brand's iconic products, Progetto 25 designed by Luca Meda, UniFor produced 500 m² of large basswood panels, which act as the backdrop to the display of sketches, photographs and documents. The main table, which is 12 metres in length and 3.20 metres wide, is the result of a painstaking design process conducted in close partnership with Studio Ottavio Di Blasi & Partners, and it showcases the display materials along with a second and third table.
Going beyond mere architecture and design, the relationship between UniFor and Mangiarotti also succeeded in embracing his passion for sculpture, with the exhibition of the Asimmetria gravitazionale sculptures at the UniFor showroom in Corso Matteotti (2002) and the production of the Divenire sculptures for the headquarters in Turate (2003) and the showrooms in Sydney and Melbourne (2006 - 2008).
Some of these very same projects are on show at Triennale Milano, in the form of documents, sketches and prototypes borrowed, among others, from the UniFor Archives, from the Molteni&C Archives, from the permanent collection of Triennale Milano and from Fondazione Angelo Mangiarotti.