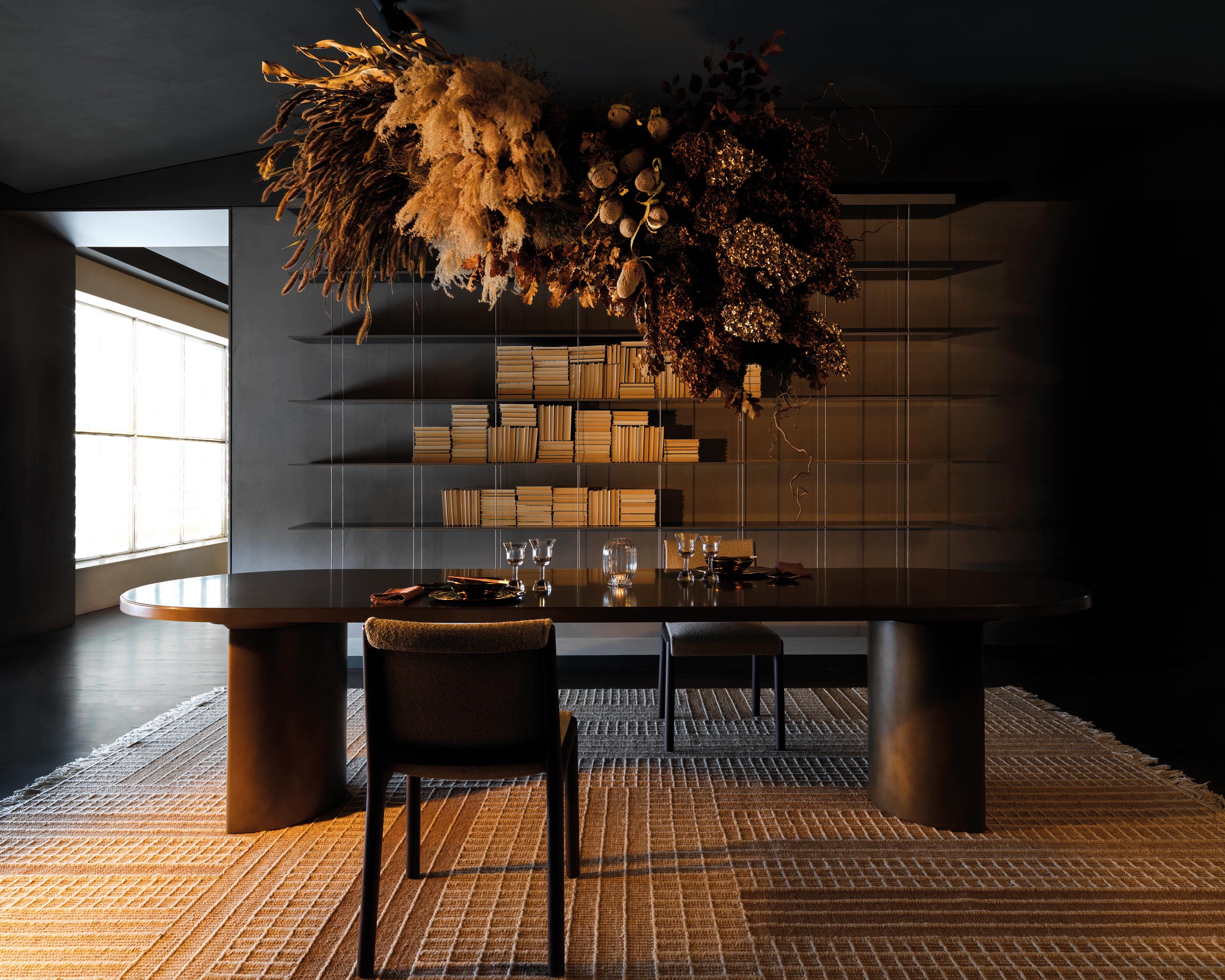 Rooted from the heart of a family, all interiors in the Molteni&C "universe" are oriented towards family and gatherings. The brand's designs are always good recommendations for cozy gathering spaces, especially at the upcoming festive year-end.
Here come the 4 table designs that bring the spirit of connection, we call them "Tables for the Holidays."
BLEVIO
It is Blevio, part of the Molteni&C Heritage collection, which can make precious plates and cups, as well as priceless Chinese porcelain placed above become more splendid than ever.
Elegant and geometrically linear, by the magical hands of Ignazio Gardella, the Blevio table is rich in design, in details that reveal themselves to the attentive eye. It is the result of a process that removed the superfluous, of the perfect synthesis between form and function, of the careful and selective use of the material that was to become its main aesthetic feature.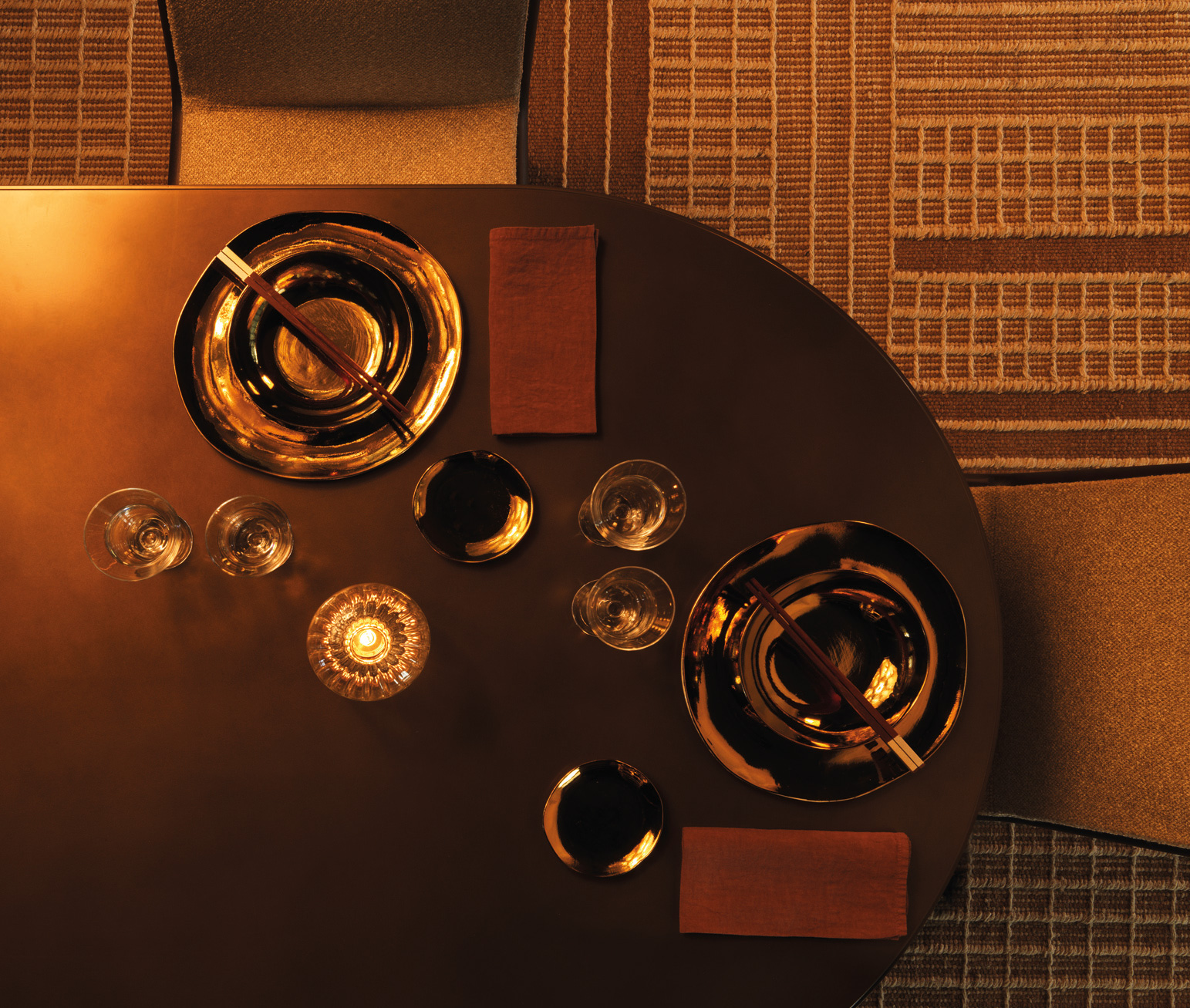 Blevio is also a "gathering table" because of the meaningful history behind. In 1930, Mr. Gardella made just only one Blevio for his family. As the story goes, Blevio is from the family, born for cozy gatherings of family and friends.
ARC
It is the Arc - the oval version of Foster+Partners', with its glass top, evoking family histories and memories, memories of the solemn gathering atmosphere, and the luxury of gilded utensils glittering on the glass.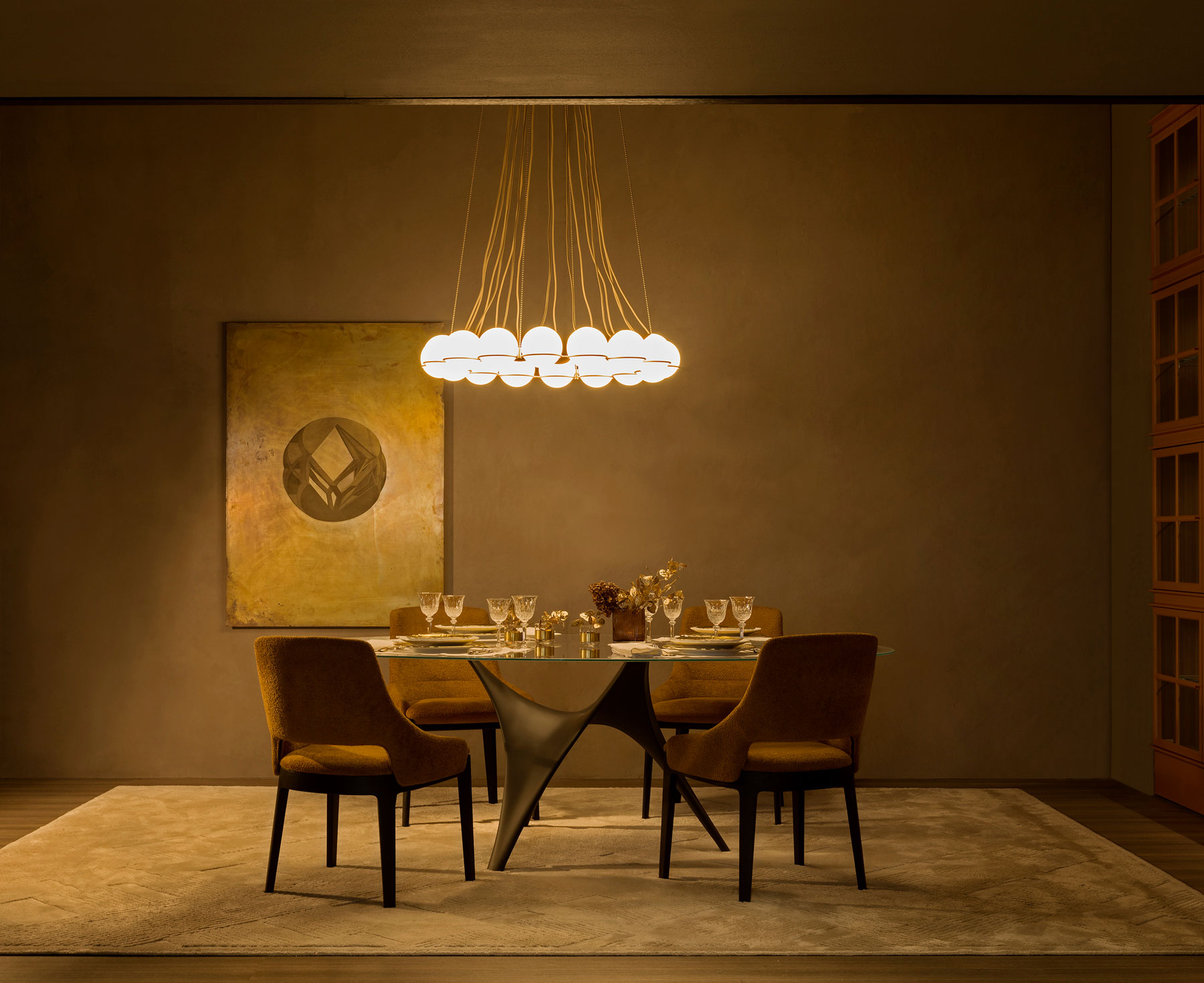 The base shape is inspired by the technostructures currently used in modern buildings: A new "light" cement which mixes color and a special fibrous material obtaining resistant structures with a low specific weight.
HALF A SQUARE
It's Half a Square, by Michael Anastassiades, a table born to celebrate cozy moments, sacred connections of the after-dinner conversation.
Imagine you and your dear friends, gathering at the end of the year to look back on memories. On the smooth and elegant surface of the Half a Square table are sophisticated, luxurious, sparkling glasses in which the cocktail is dancing passionately, enchantingly reflected in the candlelight. Each story, whether happy or sad, suddenly glows like a star in the sky, making it a special and meaningful party ever.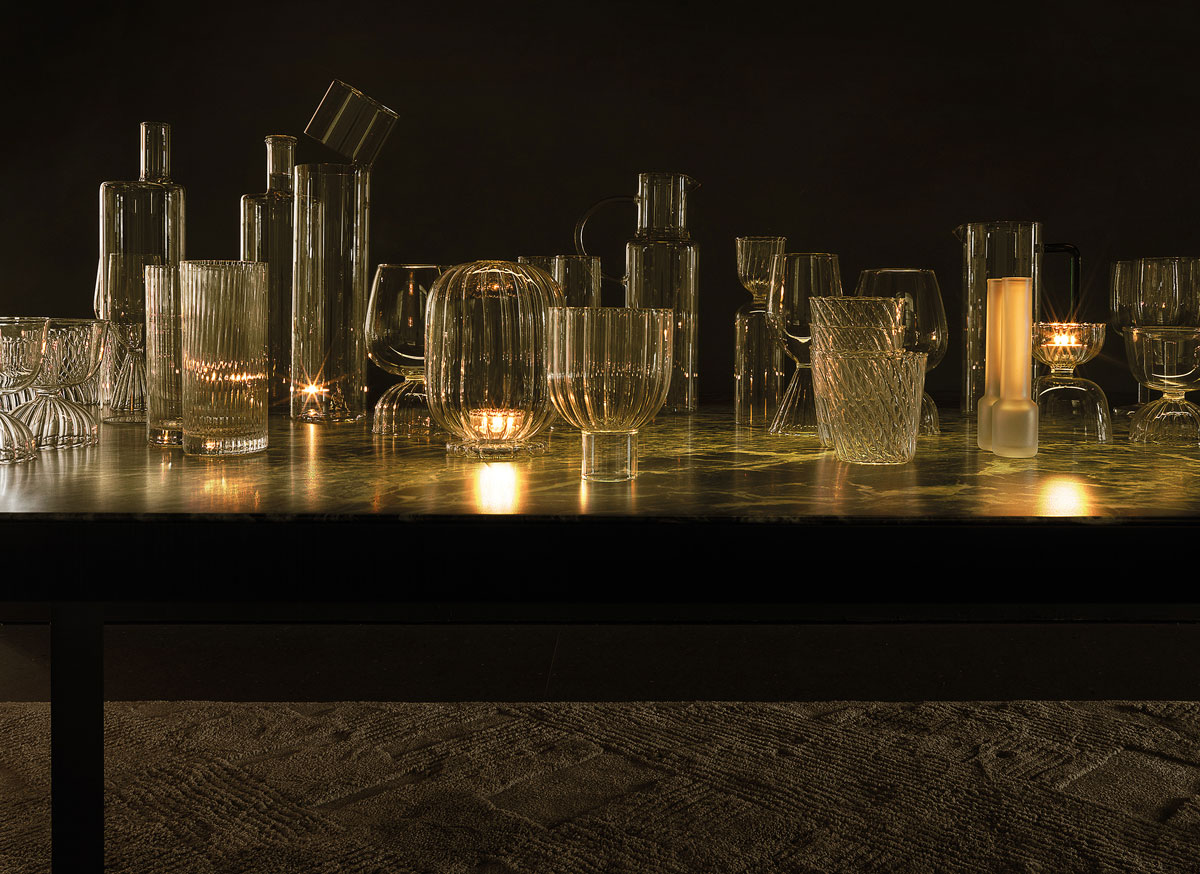 The design is distinctly minimalist in design but rich in the choices of materials, such as aluminum, marble, reflective glass and eucalyptus or graphite oak."
D.859.1
It is D.859.1 of the legendary Gio Ponti, with a majestic but polite appearance, which will transform into "a gentle banquet manager", spreading a wordless invitation to the guests to join the party, enjoy the warmth and peace at the end of the year.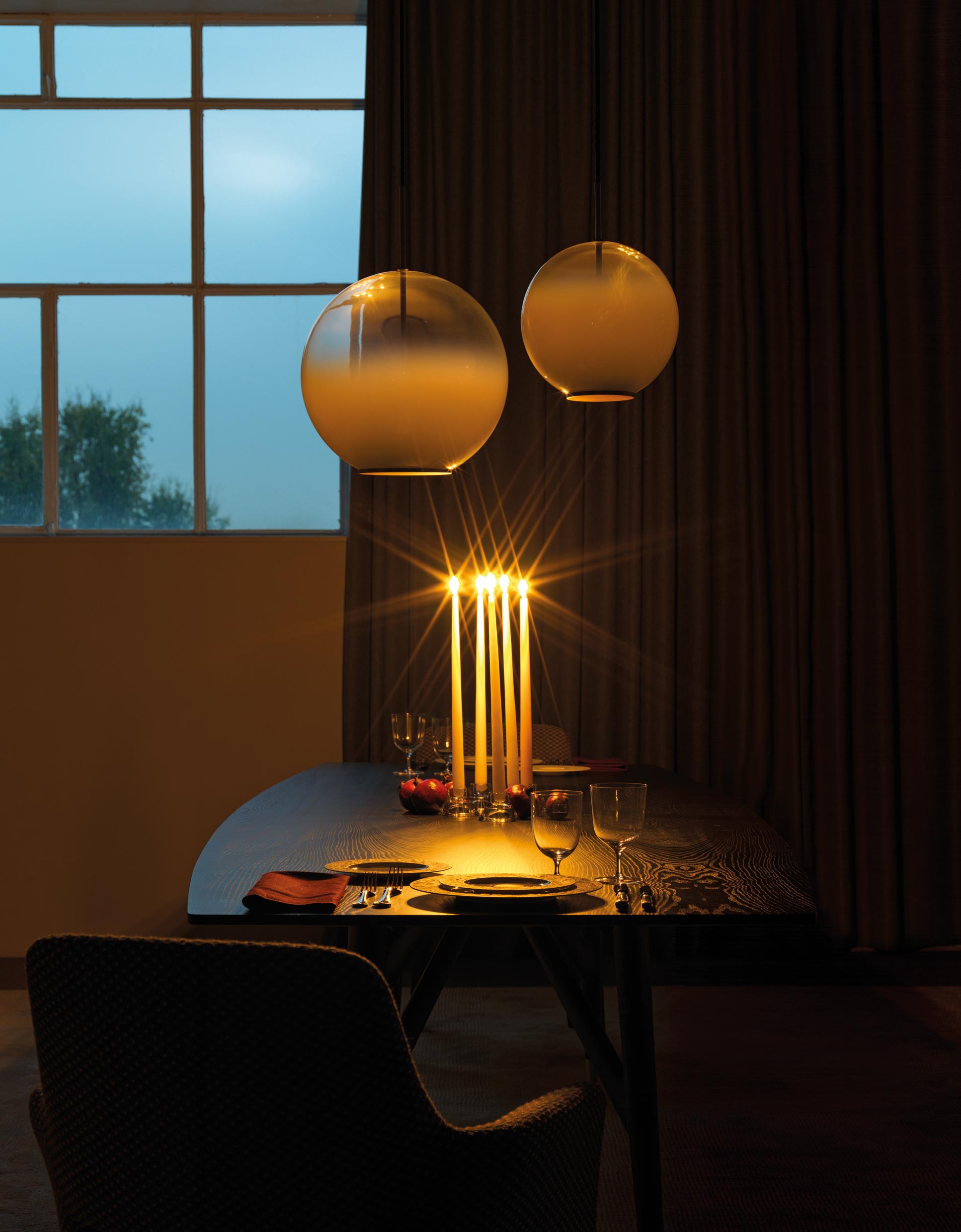 We call D.859.1 a "professional banquet manager" because the table is designed with the main purpose of serving meetings. Having an impressive size: 3.6 meters, D.859.1 can serve at most 10 people. The table legs have a striking and modern look, with a structure resembling a trapezoidal single-span bridge.